فروش بافر 10 مرک 109438, Buffer solution10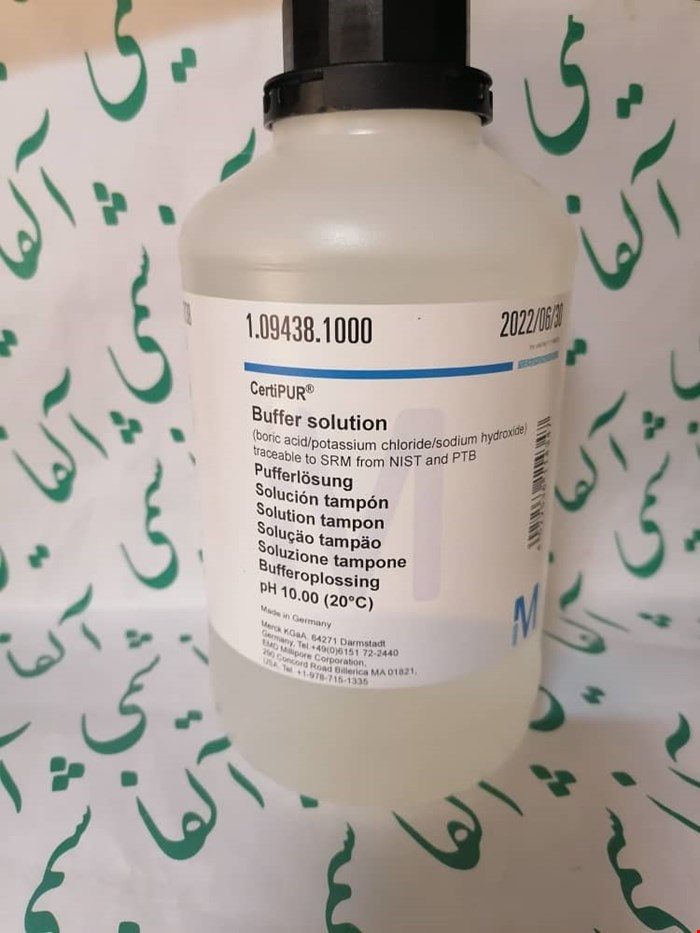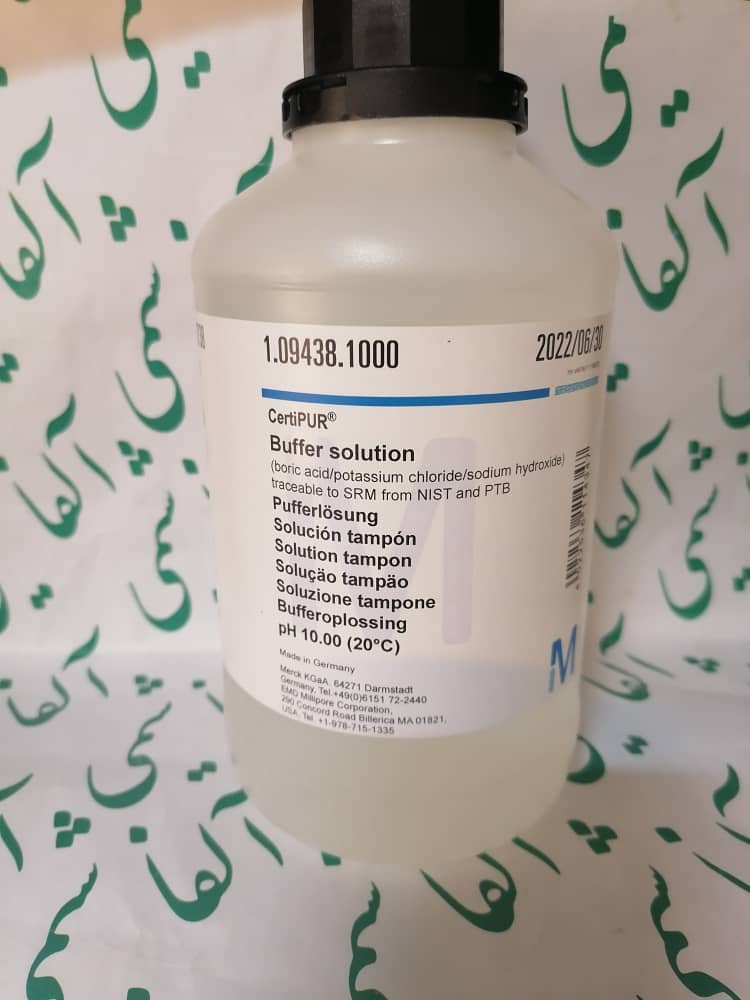 تصاویر
بیشتر
فروش بافر 10 مرک 109438, Buffer solution10
فروش بافر 10 مرک 109438, Buffer solution10
وضعیت کالا : موجود
مدل کالا
فروش بافر 10 مرک 109438, Buffer solution10
Producer:
Merck KGaA, Frankfurter Str. 250, 64293 Darmstadt, Germany.
Accreditation:
Merck KGaA, Darmstadt, Germany is accredited by the German
accreditation authority DAkkS as registered reference material producer D-RM-15185-01-00 in accordance with ISO Guide 34 and registered calibration laboratory D-K-15185-01-00 according to DIN EN ISO/IEC17025.
| | |
| --- | --- |
| De script ion of CRM: | Buffer solution pH 10.00 (20°C) |
| | Certified Reference Material for pH measurement |
| Ordering number: | 1.09438.1000 |
| Lot number: | example |
| Composition: | boric acid / potassium chloride / sodium hydroxide |
| Certified value and uncertainty | pH value 9.98 - 10.02 ± 0.03 (20°C) |
| | pH value with expanded uncertainty UCRM |
| Method of Analysis: | pH value is measured with a combined glass electrode after 5-point |
| | calibration according to DIN 19268 with reference buffer solutions |
| | according to DIN 19266, IUPAC, NIST, Ph.Eur. and USP. |
| Traceability: | The pH value of this certified buffer solution is directly traceable to |
| | primary certified reference materials characterised by PTB and verified |
| | by SRMs from NIST. |
| | NIST 189x, 188x, 185x, 186 Ix, 186 IIx, 187x |
| | PTB OX-xxx/xx, TA-xxx/xx, PHT-xxx/xx, PHO-xxx/xx, BO-xxx/xx |
| | PTB: Physikalisch Technische Bundesanstalt, Braunschweig, Germany |
| | NIST: National Institute of Standards and Technology, Gaithersburg, USA. |
| Preparation: | This reference material is prepared gravimetrically from boric acid, |
| | potassium chloride, sodium hydroxide and high purity water. |
| Storage: | Store at +15°C to +25°C tightly closed in the original container. |
Minimum shelf life: 3 years
(Laboratory manager)
1.09438.1000
Application and correct use: This reference material is intended for use as a calibration standard for pH instruments or pH electrodes or as a control sample for measuring the pH value. The pH value is strongly dependent on the temperature. It is therefore necessary to keep the temperature constant within the measurement. Details concerning the nature of any hazard and appropriate precautions to be taken are provided in the material safety data sheet.
Expanded uncertainty UCRM: The expanded uncertainty UCRM is calculated as UCRM = k ·uCRM, where k = 2 is the coverage factor for a 95% coverage probability and uCRM is the combined standard uncertainty in accordance to ISO Guide 34.
The combined standard uncertainty uCRM is obtained from the standard uncertainties of the characterisation, the homogeneity and the stability. uCharacterisationis the uncertainty in accordance to DIN EN ISO/IEC 17025
which includes the contributions of the primary reference material and the measuring system.
is the between-bottle variation in accordance to
ISO Guide 34. The assessment of homogeneity is performed
by analysis of a representative number of systematically
chosen sample units
is the uncertainty obtained from short-term and long-term stability in accordance to ISO Guide 34. The stability studies are the basis for the quantification of the minimum shelf life of this reference material for the unopened bottle.
Further information:
Temperature dependence (example):
| | |
| --- | --- |
| Temperature | ∆pH |
| [°C] | |
| | |
| 0 | + 0.26 |
| 5 | + 0.17 |
| 10 | + 0.11 |
| 15 | + 0.05 |
| 20 | ± 0 |
| 25 | - 0.06 |
| 30 | - 0.11 |
| 35 | - 0.16 |
| 40 | - 0.18 |
| 50 | - 0.26 |
For more detailed information please read the certification report on www.merckmillipore.com
1.09438.1000
دفتر مرکزی
تهران

تلفن های تماس
021-88984016
021-88984017

09122947401 : واتساپ (WhatsApp)

GMAIL
ALFAAZMA@GMAIL.COM